Our Board
Home » About Our Centre » Our Board
Portlaoise Enterprise Centre has a voluntary Board of Directors who are committed to supporting and promoting enterprise development in Portlaoise.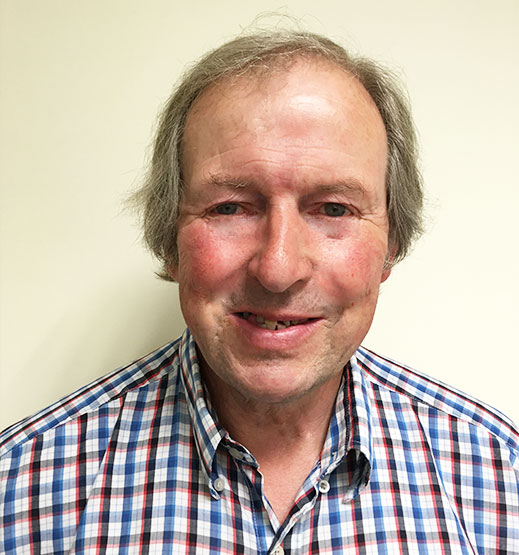 Chairperson
Pat Culleton
Read More
A native of Mountmellick, Pat was educated at the Christian Brothers School Portlaoise and Bolton Street College of Technology where he studied Architecture and Structural Design.
Pat then worked in a number of companies including Patrick Kelly Structural Engineers, Portlaoise; Laois County Council and Cement Roadstone Holdings (CRH) before starting his own construction company, Garoon Construction Ltd. in 1989. The company deals mainly with industrial and commercial construction and heritage projects.
Pat has always had a keen interest in the community and voluntary sector and was a director of the Laois Enterprise Board (Chairman of it for seven years) and a committee member of the Construction Industry Federation (CIF). He currently sits on the board of Laois Partnership and Portlaoise Enterprise Centre.
In his spare time Pat enjoys playing golf, following G.A.A. and is an avid amateur photographer.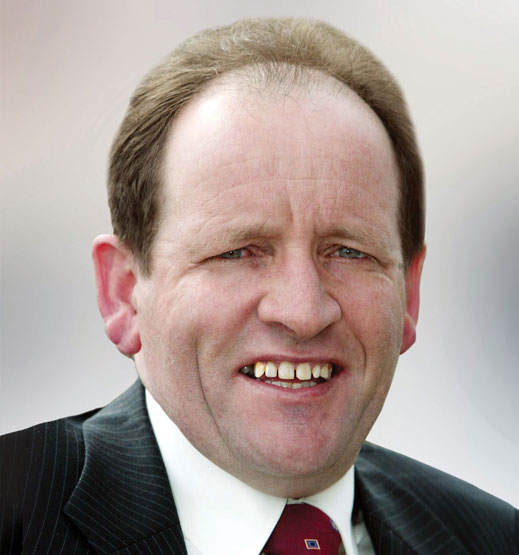 Vice-chairperson
Councillor Willie Aird
Read More
A native of Portlaoise, William Aird is a dairy farmer and a dedicated and enthusiastic politician, who has served the people of Portlaoise since 1979.
He is active in all community matters and lists mayor of Portlaoise Town Council, chairperson of Portlaoise Leisure Centre, former Cathaoirleach of Laois County Council, member of the Health Service Executive and member of Farming and Sporting Organisations among his many achievements.
Willie has been on the board of Portlaoise Enterprise Centre since 2009 and is Leas-Cathaoirleach of Laois County Council for 2017-18.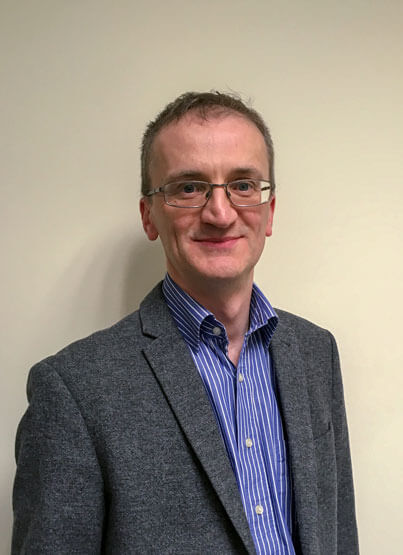 Secretary
Pat Grassick
Read More
Pat is the Head of Information Systems in Laois County Council and has previously worked in Wexford and Carlow County Councils.
He has worked in both Public and Private sector roles but always in the area of IT.
He graduated with a Bachelor of Engineering degree in computer engineering from the University of Limerick and has worked in the banking and telecommunications sector for large multinationals prior to joining Carlow County Council in 2008.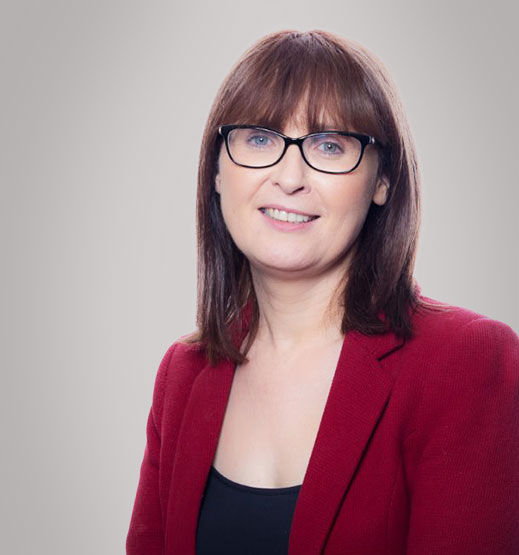 Board Member
Evelyn Reddin
Read More
Evelyn Reddin started her career in Laois County Council where she worked in a number of different sections before moving to the Local Enterprise Office (formerly Laois County Enterprise Board).
She was appointed Head of Enterprise in 2014 and her role is to help drive the development of local enterprise within the County.
The Local Enterprise Office (LEO) supports business start-ups and work to increase the job potential of new and existing micro and small businesses with information, advice, training, mentoring, seminars, and selective financial support.
The LEO plays a key role in supporting entrepreneurship and enterprise development along with other key stakeholders in the county to ensure a more co-ordinated approach to enterprise support.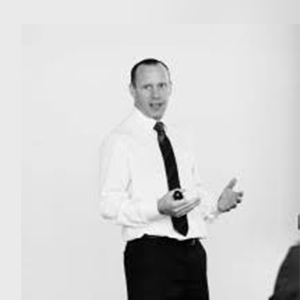 Board Member
Eoin O'Brien
Read More
Eoin O'Brien is the Lifelong Learning Manager at the South East Technological University Carlow.
Eoin plays a key role in the development, operations, management, and delivery of the off-campus activities of the Faculty of Lifelong Learning which includes the management of the Springboard+ programme portfolio at the Institute. He has a keen interest in education and learning.
Eoin has just over 20 years' experience in the sales/marketing domain predominately within the Higher Education sector. He has studied with UCD, IPA, The Open University, SETU Carlow and is currently undertaking his PhD with Lancaster University.
Eoin has a keen interest in sport and is actively involved with Ballyroan Abbey GAA club, Abbeyleix Athletic soccer club and Ballyroan Abbeyleix and District Athletics club.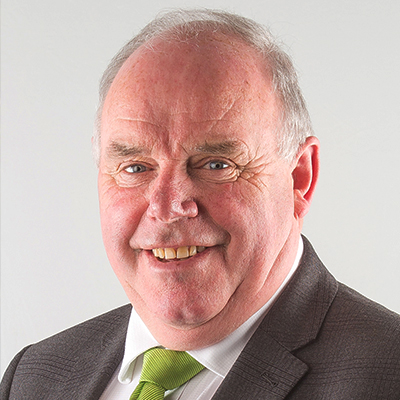 Board Member
Councillor John Joe Fennelly
Read More
John Joe has been on the board of Portlaoise Enterprise Centre since 2019. He is married to Mary and has two children. Living in Abbeyleix, John Joe is self-employed and his business, 'John Joe's Bits 'n' Bobs,' is based in Mountrath.
John Joe has been a public representative for twenty-three years representing the Portlaoise Municipal District.
He has also been active in local matters in Abbeyleix town. In his spare time John Joe enjoys all sporting activities, keeping active in community matters and walking especially spending time at the award winning Abbeyleix Bog walk.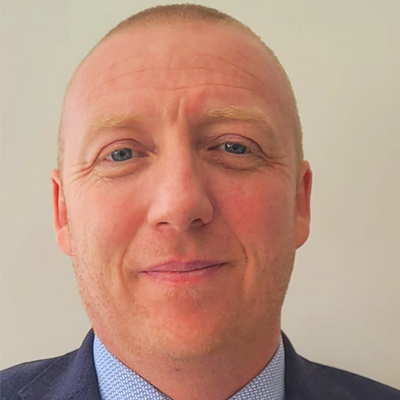 Board Member
Councillor Barry Walsh
Read More
Barry was co-opted to Laois County Council in February 2022 representing the Portlaoise Municipal district. He has an honours degree in Construction Economics & Management from Dublin Institute of Technology and is currently self-employed as a freelance Quantity Surveyor & BER Assessor. Over a 20 year + career Barry has gained experience in construction management & construction administration within the public and private sectors.
Barry is a member of Laois/Offaly E.T.B., Chairman of Ballyroan Abbey Juvenile Club & Vice Chairman of Ballyroan Abbey adult club. He is a member of facilities development committee.
Barry has also been an active member of many other community groups and continues to support and encourage active participation in these organisations.
Hobbies Include: GAA, Cycling and Hiking and in his remaining spare time Barry is currently involved in coaching underage teams with Ballyroan Bluestars Basketball & Ballyroan Abbey GAA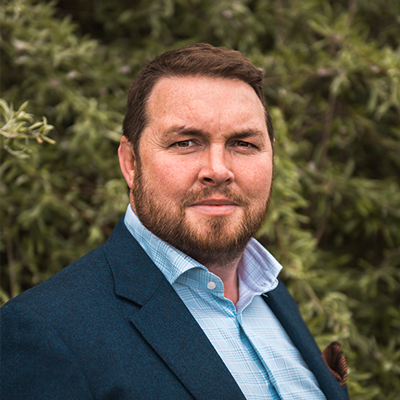 Board Member
Clive Gee
Read More
A native of Abbeyleix, Clive was educated at Kilkenny College and is a graduate of UCC.
Clive has over 20 years' experience in Sales & Marketing and is the Sales Director of G's Gourmet Jams Ltd. where he is head of all key accounts. He is Managing Director of Abbey Farm Foods Ltd which was set up 10 years ago. As director of Clive Gee Farming Ltd, Clive has been involved in Tillage Farming for the past number of years.
Clive has a keen interest in sport in particular Rugby which he played for many years from a young age. He is a committee member of Carlow Rugby Club where he is involved in fundraising and the future of the club. He is also actively involved with many of the clubs within the local community in Abbeyleix, with his children now playing sport with Abbeyleix & Ballyroan Abbey GAA Clubs, Abbeyleix Athletic Soccer Club and Portlaoise Rugby Club.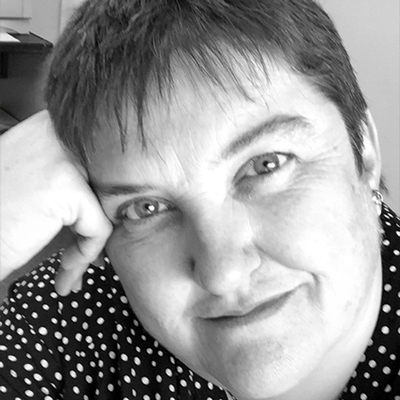 Board Member
Sandra Redden
Read More
Sandra Redden is Managing Director and Co-Owner of Mochua Print and Design which has its manufacturing plant in Clonminam Business Park, (Opp Telfords) and its sales office in Newbridge where Sandra hails from. She has lived in Portlaoise for a number of years and attends a lot of local events and supports local business events. Mochua Print & Design has also been a supporter of The Laois GAA awards for a number of years now.
A graduate of the National College of Ireland with a degree in business studies, Sandra previously worked in Logistics & Warehousing/Distribution, chemical and white goods for both Irish and Multinational Companies. Passionate about GAA and sports, she believes in mentoring programmes for students both secondary and mature students and Mochua Print & Design are members of ISME, Laois Chamber of Commerce, BNI and Network Ireland.
Need More Information?
If you can't see the information, you are looking for, please feel free to contact us and we will be happy to answer any questions you might have.