Who's Here
Home » Who's In Our Centre!
Here at Portlaoise Enterprise Centre we are home to lots of diverse businesses all working under one roof. That's because all our businesses have one thing in common, they want the professional services and benefits that come from being based here in the Centre.
Fostering friendships & business alliances
Not only is it a cost-effective base but it's a community. Fostering friendships and business alliances is part of our ethos. Where else would design meet engineering meet financial planning? But that's not the only businesses we're home to, have a look below at the rest of our community.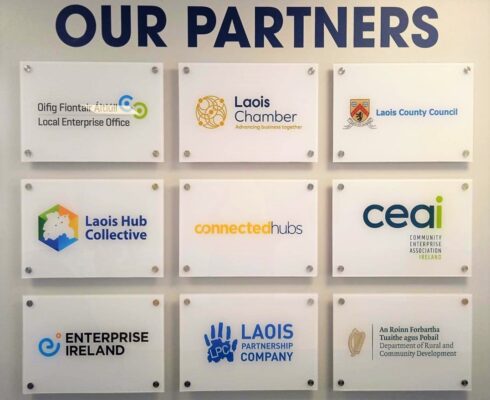 Need More Information?
If you can't see the information, you are looking for, please feel free to contact us and we will be happy to answer any questions you might have.