Our Enterprise Services
Home » Our Services
Portlaoise Enterprise Centre opened its doors in 2007 as a one-stop shop for people starting and developing businesses. Since then, we have had lots of people use our services, some are still with us, and some have moved on to pastures new, but our goal still remains the same – to foster economic development in Portlaoise and its surrounding areas.
What's in Our Centre

We provide a professional, supportive, and cost-effective facility to people in business. Some people are only starting to take their first tentative steps, others are further along the road but find that they now need some help to develop their business further. However, the goal is the same for all our entrepreneurs – to see their business dreams become realities.
We work closely with other support agencies in county Laois such as the Local Enterprise Office, to provide as much assistance and support to our client businesses as we can, and our Centre Coordinator is always on hand to share her knowledge and expertise with our client businesses.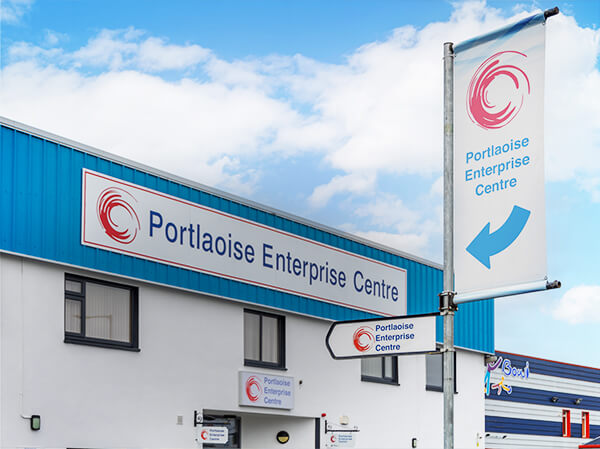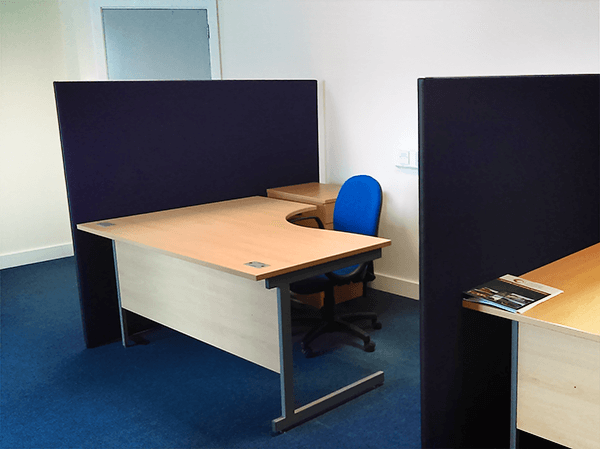 Hot Desks
Rent your own desk space from month-to-month, or longer if you prefer!  Just bring your own laptop and mobile phone and you're ready to go!
Avail of our broadband, meeting rooms and canteen facilities.  Park your car for free!  Avoid lease agreements.
Find Out More
Co Working
Co-working is a way of working that has become popular in the last few years and reflects the changing way we do business. Thanks to advances in technology, we are now able to work remotely and save ourselves the long commute time and fuel costs by working in a central location.
Broadband, Wi-Fi, Zoom, and other tools mean that we can be in constant contact with our employers without having to travel long distances to our company HQ.
Find Out More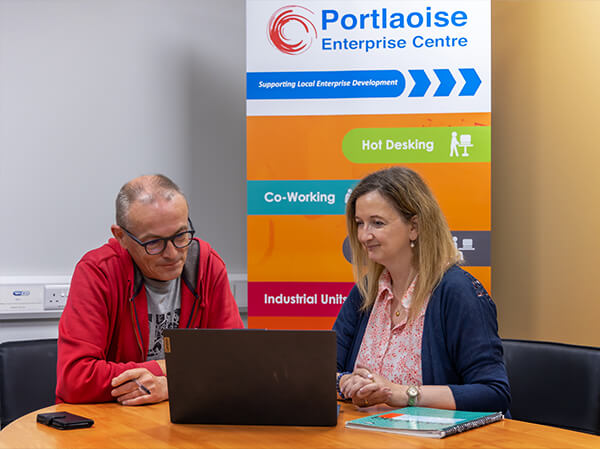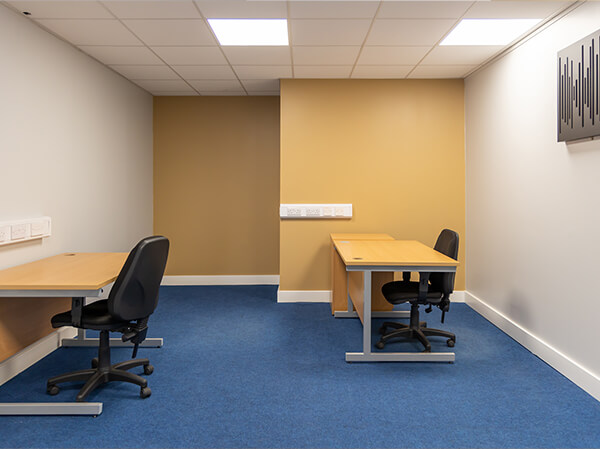 Office Space
We understand how important it is to separate business from home life. Our small office spaces allow you to do just that.
Our offices can comfortably accommodate 1-4 people and with your own "front door" you can choose your own hours with 24/7 access.
Find Out More
Training Room
If you're a trainer who wants to run a range of courses, or someone who just needs a training facility to up-skill your team for a day or half day course, then talk to us.
We have a fully equipped Training Room available to hire at keen rates.
Find Out More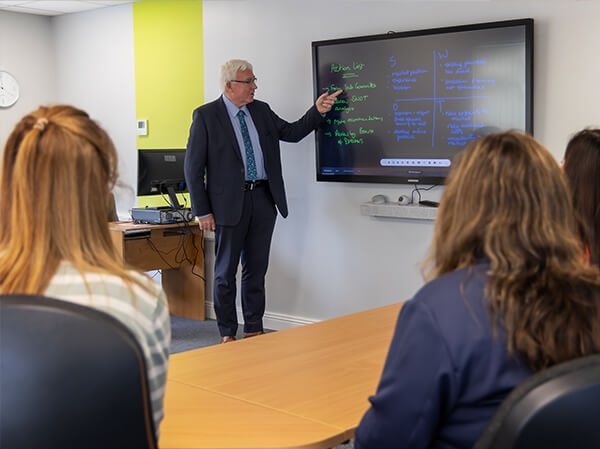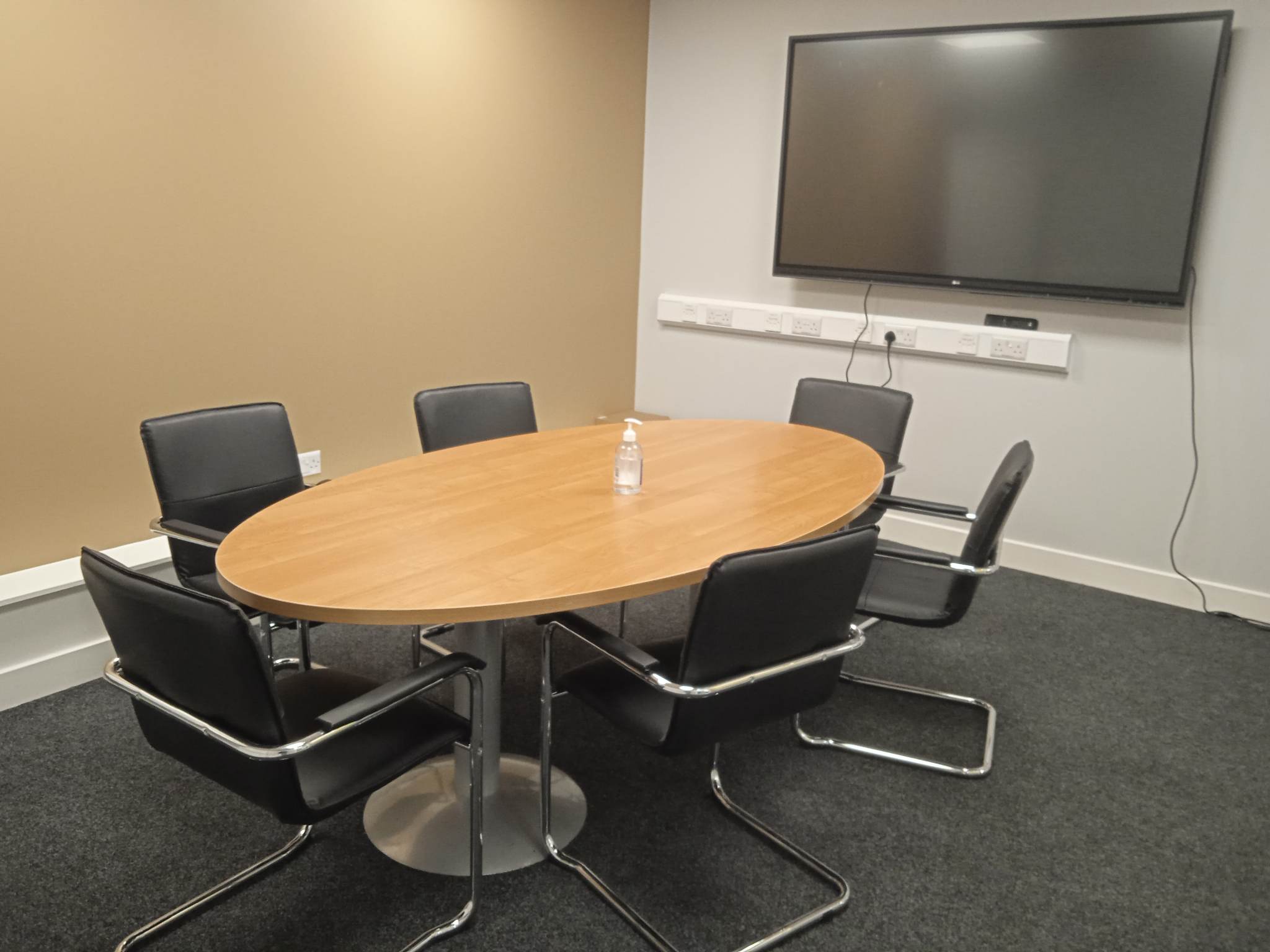 Meeting Rooms
Are you looking for a meeting room to conduct your business in away from the main office or closer to home? 
We have three different sizes of meeting rooms our smallest seats 6 while our largest seats 16 plus a trainer, we can provide tea and coffee for you, and we even cater if you book in advance.
Find Out More
Industrial Units
Our Industrial Units are all based on the ground floor and have roller shutter door access. Each unit has a small reception area that can be used as an office.
Portlaoise Enterprise Centre is located approximately 2 km from Portlaoise town centre, close to the M7 motorway providing access to both Cork and Dublin.
Find Out More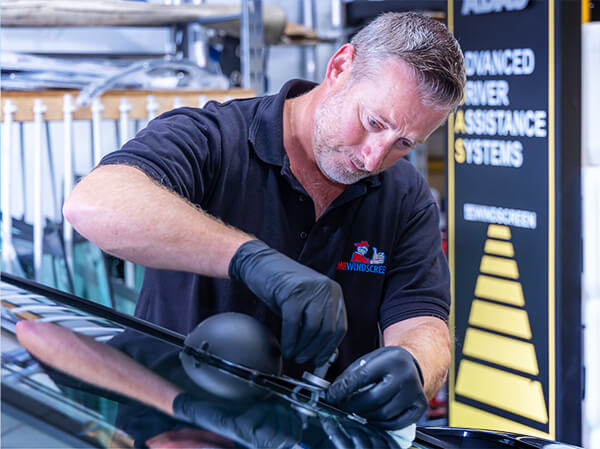 Need More Information?
If you can't see the information, you are looking for, please feel free to contact us and we will be happy to answer any question you might have.