Co-Working Portlaoise
Home » Our Services » Co-working Portlaoise
Here at Portlaoise Enterprise Centre we know that there are lots of different ways to do business and we know that lots of people travel long distances each day to their employers. Maybe that's something we can help with?
More and more employers are aware of the amount of time lost each day as people try to travel through our congested road and rail networks to reach their company's HQ. With the developments in technology now available do you really need to be physically at that location? Why not co-work from Portlaoise Enterprise Centre?
a Great cost-effective solution
We provide you with a professional, business location from which to work. We have desk spaces, free parking, high speed broadband available throughout the building and meeting rooms should you need them for that Skype or Zoom presentation back to HQ.
It's a cost-effective solution that might just save your employer money – and we all know how important cost control is in today's world.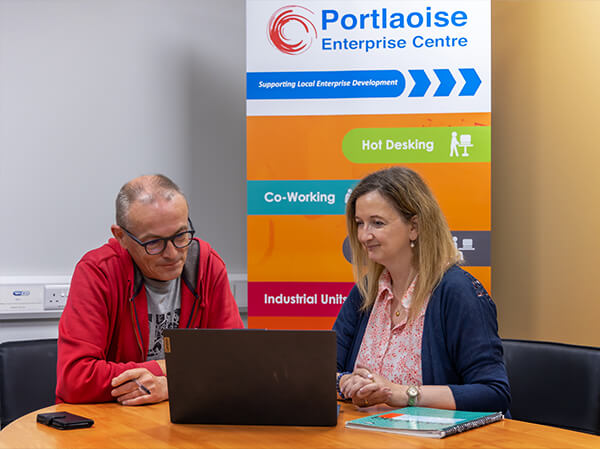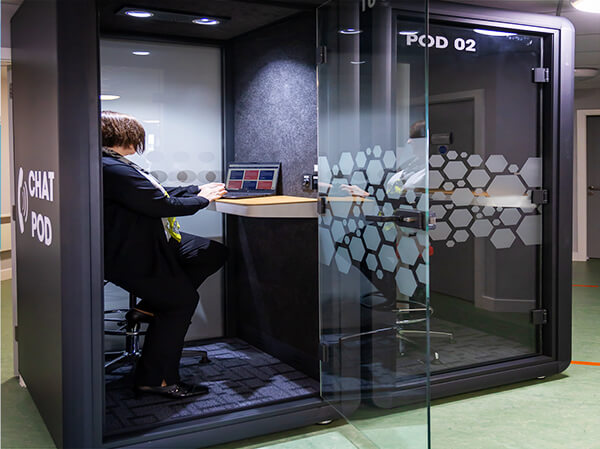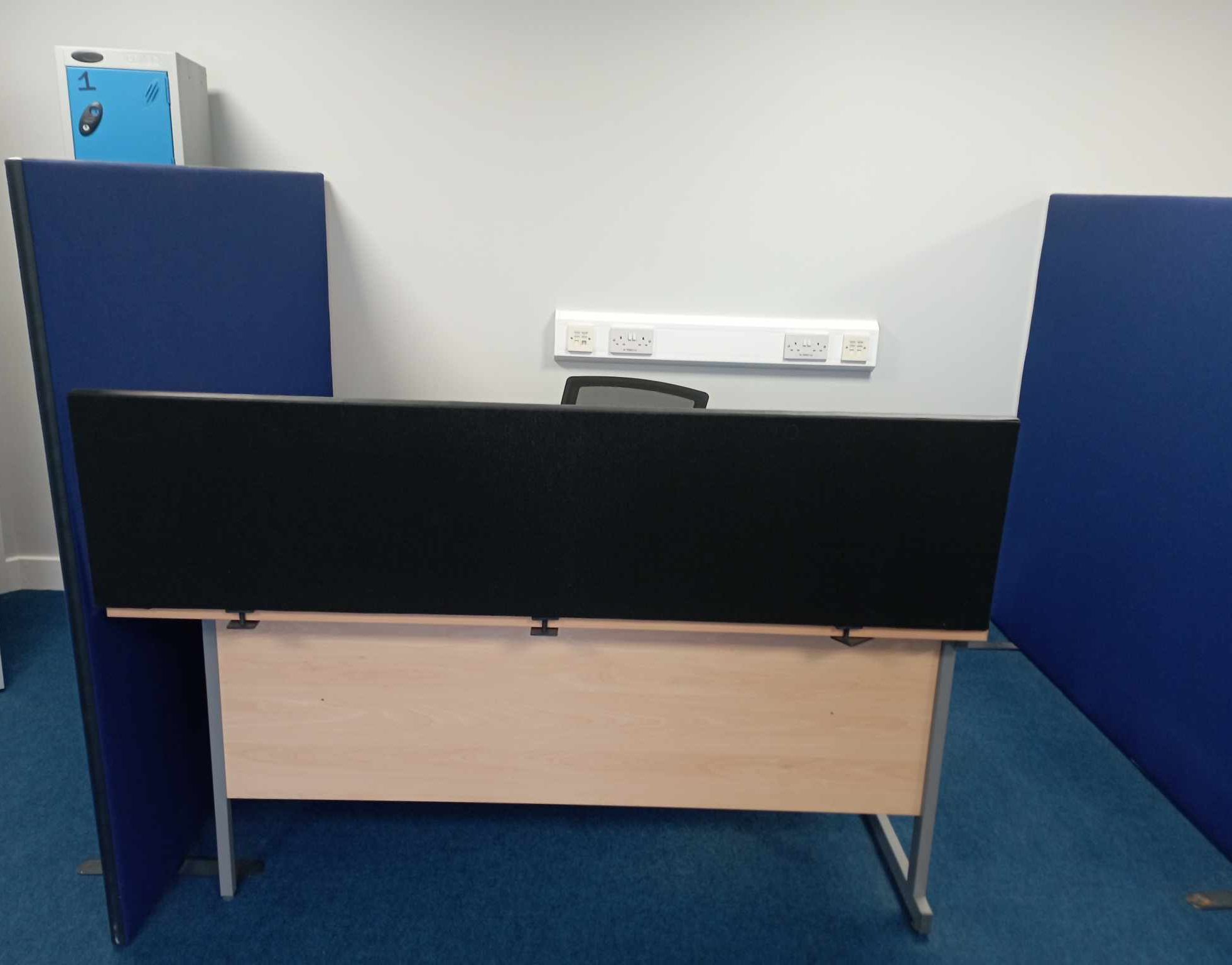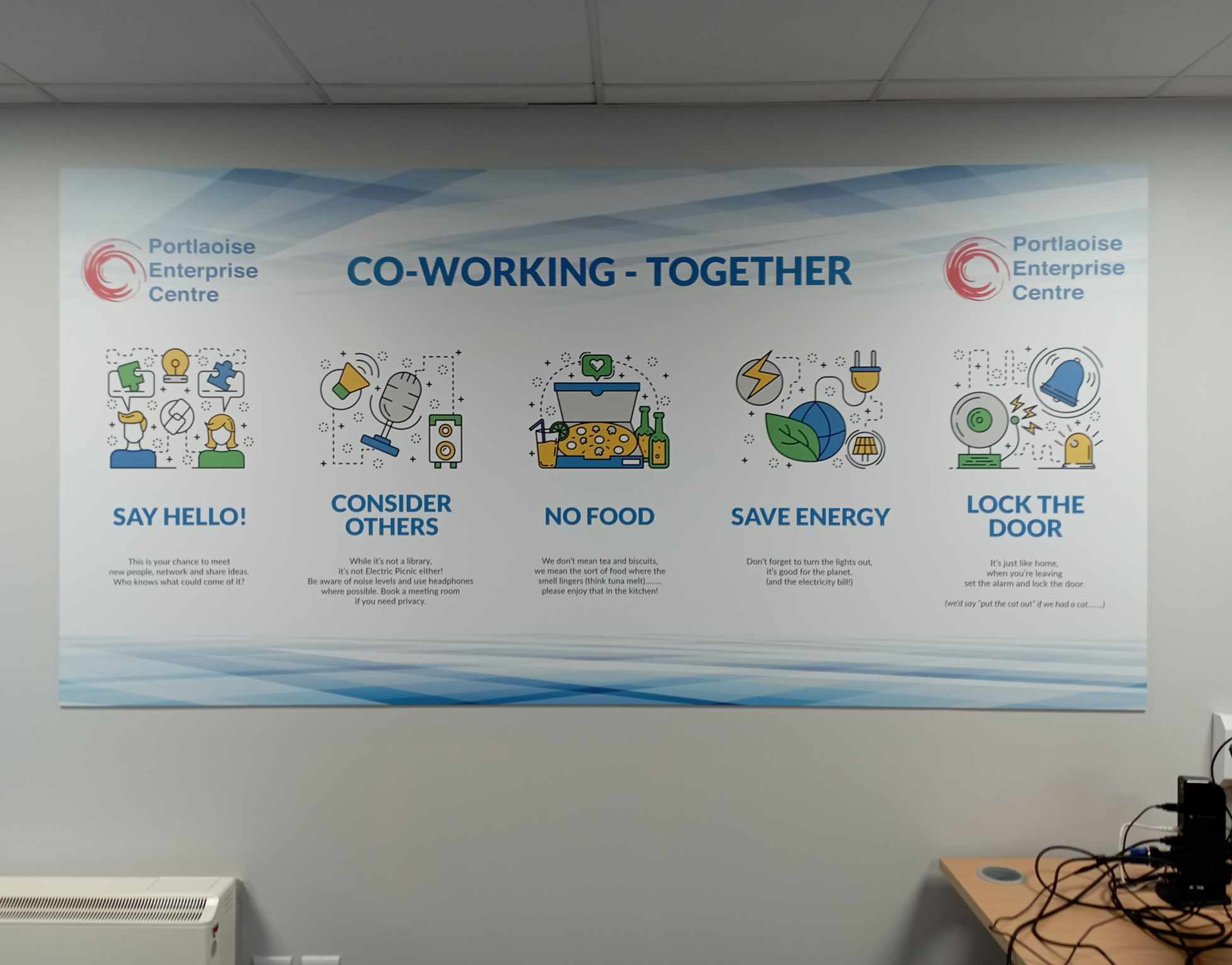 Building
Your network
You'll meet like-minded business people here and who knows where those networking opportunities might lead? You might even find new clients and help the business to grow further – what a great bonus that would be. There are some great advantages to working from one of our hot desks:
Avoid lease agreements.
No utility bills.
No commercial rates.
No refuse and cleaning charges.
There are no hidden fees. "We'll even provide the tea and coffee."
Need More Information?
If you can't see the information you are looking for, please feel free to contact us and we will be happy to answer any questions that you might have.