Our new website has gone live!
Welcome to the revamped website www.enterprisecentre.ie! For a while now, we felt that our website needed a bit of a facelift. While it gave a lot of information about our Centre, we felt that it didn't quite do it justice so we decided that we should bite the bullet and give it a bit of an overhaul. The next question was "where will we source a web-designer?"
Well, the answer was literally on our doorstep where Barry Donoghue of Clear Cell Web Design had recently joined our Hot Desk area. Our Centre Coordinator Patricia met with him and between them they started to work on analysing and redesigning the site. Barry then created some sample layout pages which Patricia presented to the board of directors at their next board meeting. They were impressed with what they saw and so the project started. Patricia gathered content and images from the Centre and our client businesses, testimonials from our centre users and put together profiles of the board of directors and Barry built and designed the site to reflect the modern and vibrant Centre that is Portlaoise Enterprise Centre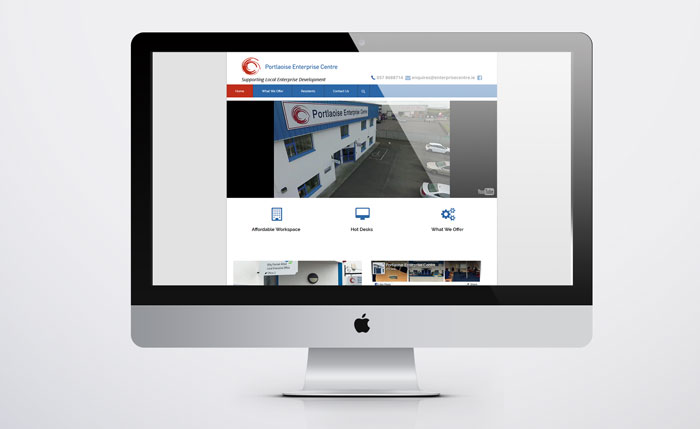 Before
While the old "Portlaoise Enterprise Centre" website functioned adequate for its part. We felt is was not showing our organisation is its best light. We needed a website that not only informed our visitor all about the services we provided, but bring them through that information in a structured and easy to navigate manner.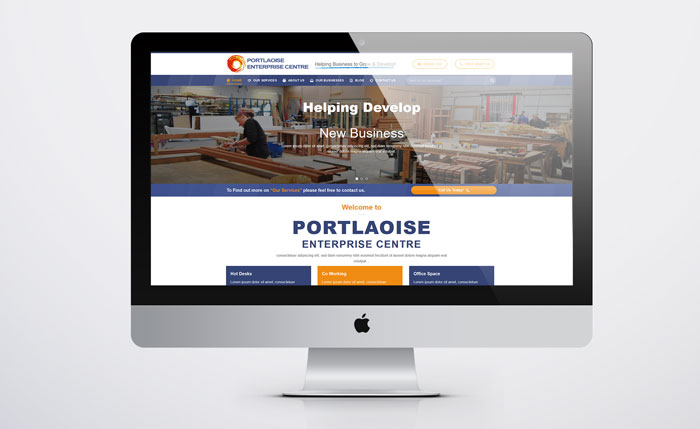 After
Our New website is brighter, cleaner and more inviting. It show cases our services in a way that is easy to see and guides the visit straight to the information they are looking for. It also makes contacting us a lot easier. Mobile phones and Tablets also have no trouble displaying this website is all its glory.
We are delighted with the finished product and feel it reflects the spirit and ethos of Portlaoise Enterprise Centre and what it offers to businesses. We are also proud to showcase the various businesses based here and show how diverse the business sectors represented here are. If you feel that we can be of help to your business or have any queries that you would like to discuss with Patricia our Centre Coordinator, please do not hesitate to contact us.